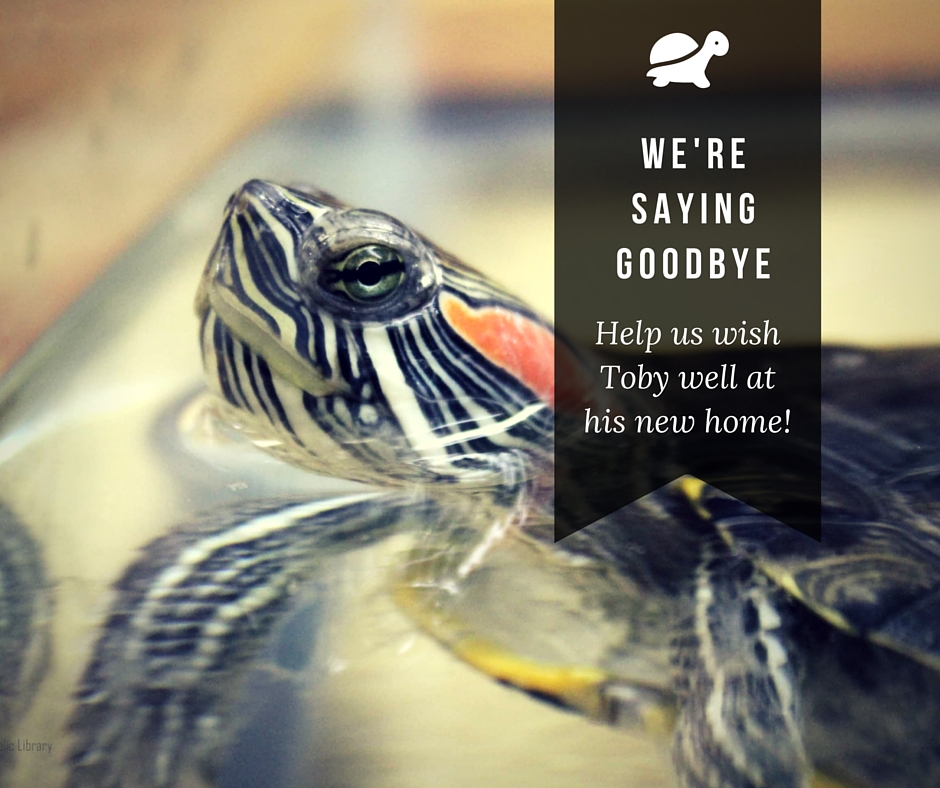 …to say goodbye to our beloved Library Turtle, Toby. He's been a good and faithful friend to us and our patrons for many years, and we're going to miss him!
But turtles keep on getting bigger, and we can't accommodate his growing needs. Very soon Toby will be going to live in a turtle sanctuary that can give him all the space he wants, a wide and varied diet, and the company of his own turtle-kind!
So when you stop by the Library this Saturday for our Summer Reading Program Celebration, make sure to stop by Toby's tank and wish him well. We will miss seeing Toby every day, but we know he will be living a happier and healthier life in his new home.