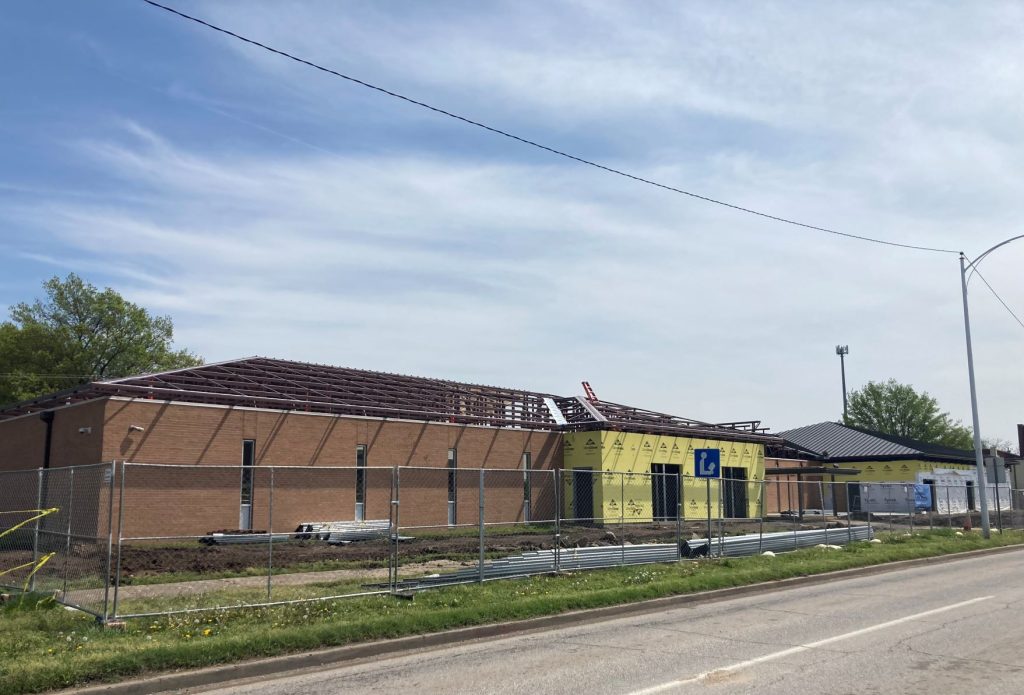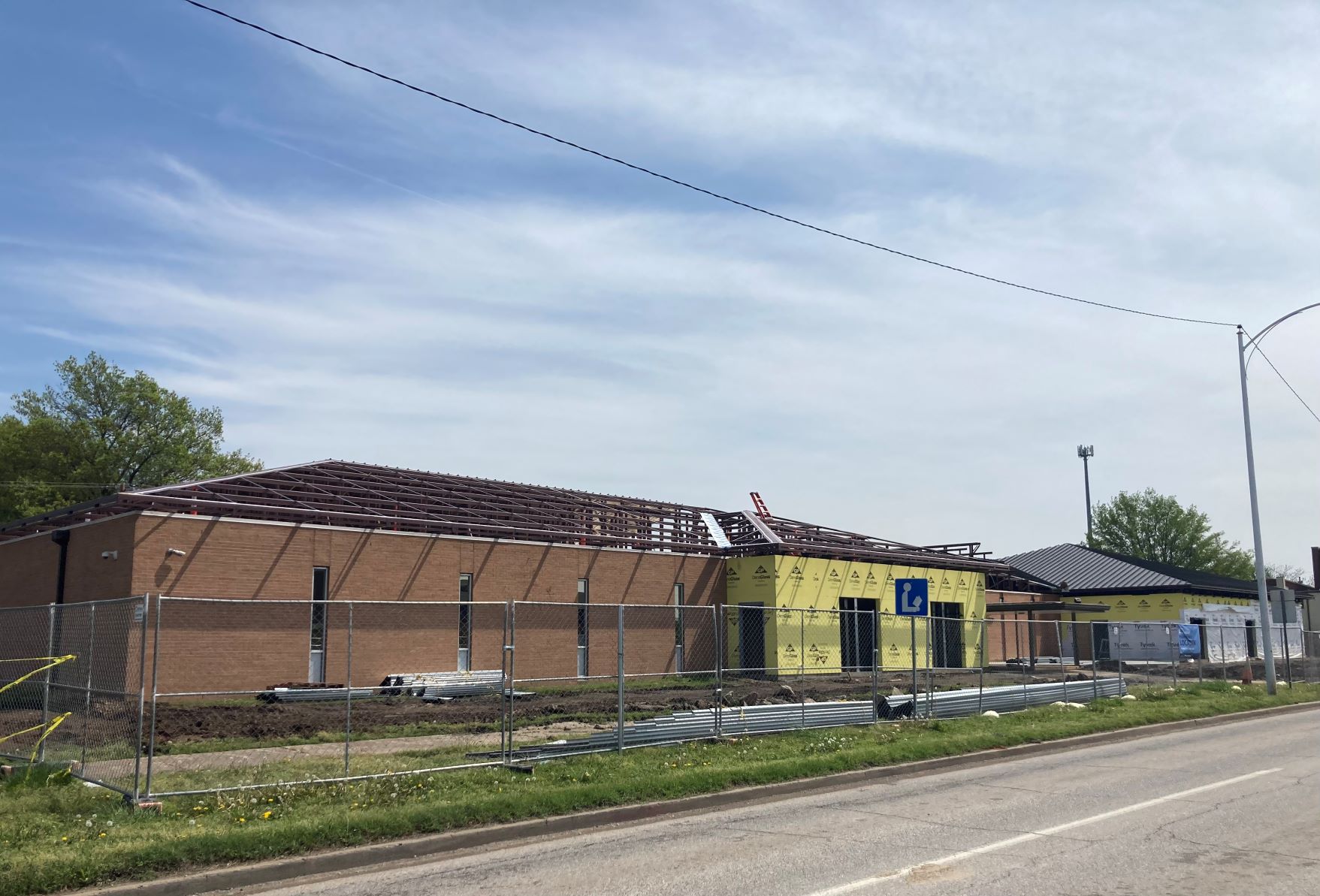 Have you seen the Library building?! Holy moly, it's beautiful!
The new roofline changes the entire feel of the Library building. Before, it was a mid-century ho-hum sort of building that was easily overlooked. Now, it can't help but be noticed! Once the museum room is complete and Bill Rabbit's painted pony is installed, we will have one heck of a Library building in our town!
Our construction schedule is looking pretty good for us to be back home at 505 E. Graham in September or October. Of course, weather and supply line difficulties could alter that, but our builders are working very hard to keep everything on track.
Speaking of being on track, the museum room that is being added to the front/south side of the building has a foundation and is fast catching up to the rest of the building. This part of our project was added after everything else was approved, so it will lag a little in its construction for a while.
While the builders are busy building, we're busy planning. We're putting together plans for furnishing throughout the building, equipment and material lists for our makerspace (for those unfamiliar with that term, it's like an industrial craft room), and making sure everything is ready to go when we reopen this fall.
We're also doing some near-future planning for our Summer Reading program. It will be held in our current location within the Graham building. June and July will be full of Wednesday morning storytimes and all-ages events each Thursday morning and afternoon. We'll also have our traditional BINGO sheets to inspire reading throughout the summer.
In the immediate future, April 27th marks the 80th anniversary of Pryor's devastating tornado. Don't miss the dedication of the tornado monument at the corner of Coo-Y-Yah and Graham on Wednesday at 4:30 pm.