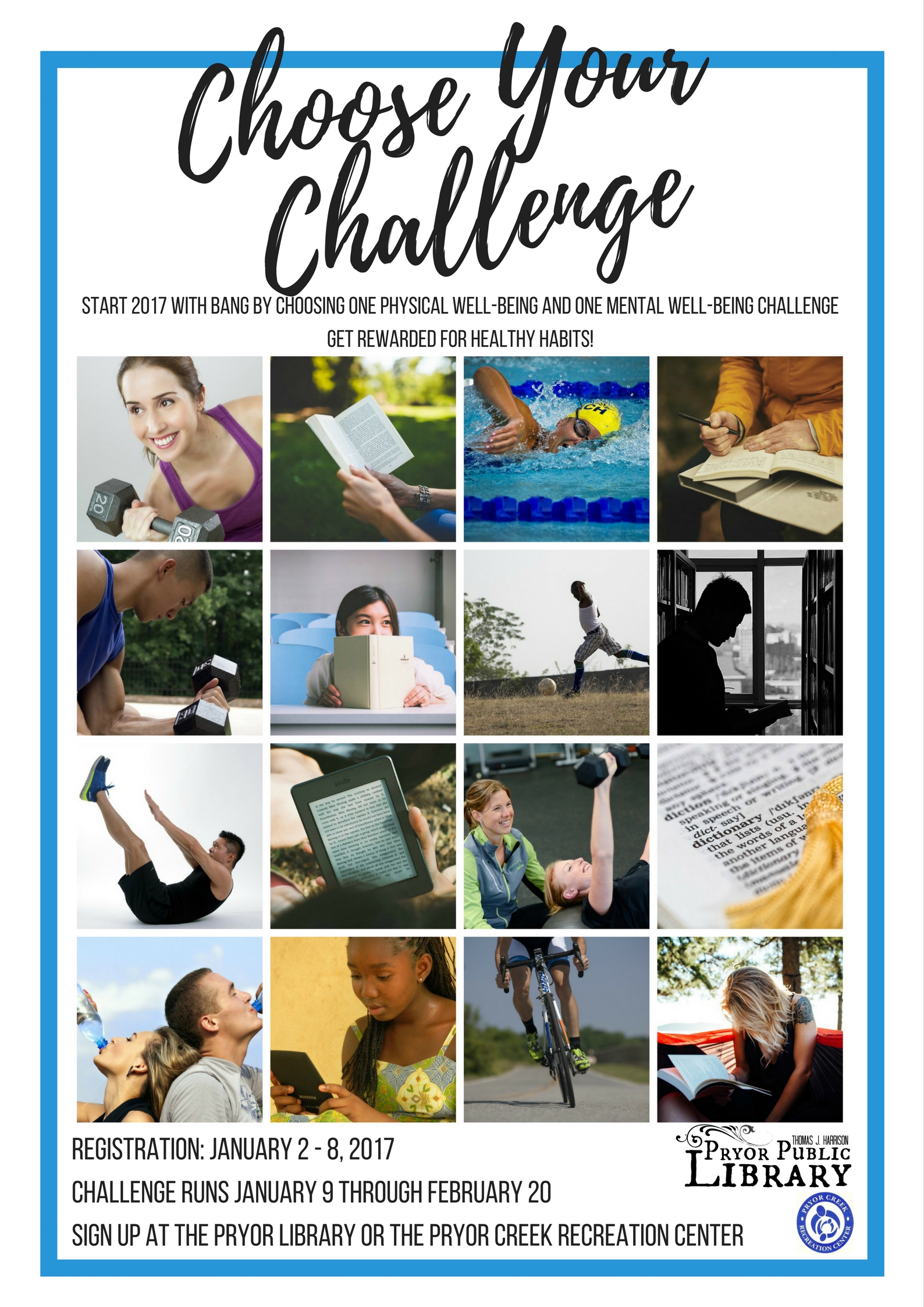 Start 2017 with a bang by choosing one physical well-being and one mental well-being challenge from our list as sign-up. The first 26 people to sign up get free swag like t-shirts and water bottles!
Sign up at the Pryor Public Library or the Pryor Creek Recreation Center between January 2 – 8, 2017.
Choose one mental and one physical challenge to work on for the next 6 weeks, fill out the form, get your swag, and go forth and challenge yourself!
Challenge runs January 9 through February 20 – we want to give you time to cement your new healthy habits.
For each week that you successfully stick to your challenges, you'll get a ticket in our drawing for a $25 gift card to The Book Exchange and a Samsung Gear Fit2 (size large). Winner's announced February 24th.
Simply visit the Library or Rec Center each week, show your challenge calendar to a staff member, and fill out an entry ticket for each challenge successfully completely that week.